The CitiMeasure project (2021-2023) aims to bring together the experiences and expertise of European cities, organisations, and networks in implementing citizen science initiatives. The project follows a co-creation approach to develop and test three instruments for tackling commons challenges in citizen science, namely, comparability of air quality measurement initiatives, competencies (skills, knowledge, and attitude) for digital inclusion, and influence of citizen science initiatives on behaviour and policy changes.
This is done through establishment of four working groups (WGs): Comparability, Behavior & Policy, Digital Inclusion and Strategy & Oversight. The 4th WG (Strategy and Oversight) focuses on providing strategic direction and ensuring cohesion of activities across the three instrument WGs, and the project in general.
The project has four main phases:
Establishment of the EU working groups (June 2021 – September 2021)
Instrument development (September 2021 – May 2022)
Piloting (May 2022 – December 2022)
Consolidation (December 2022 – May 2023)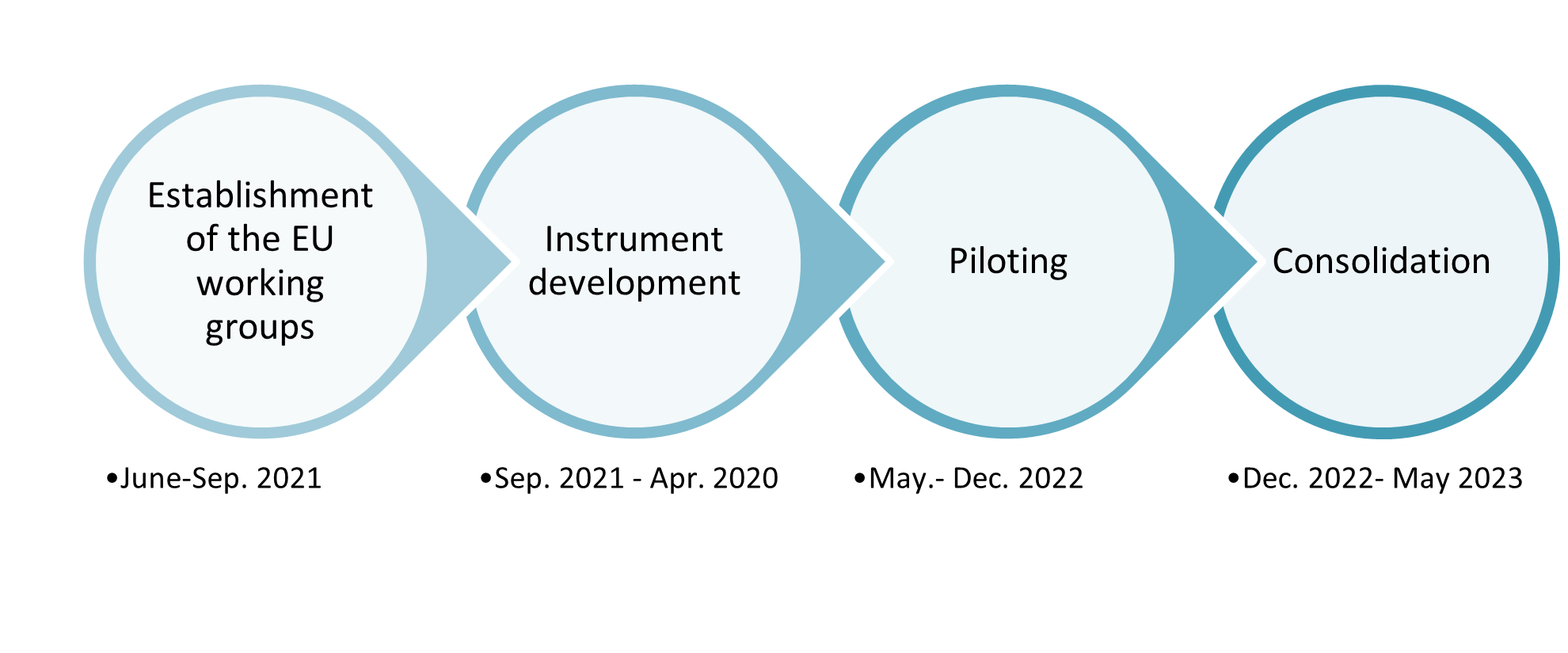 CitiMeasure will raise awareness of the importance of citizen measurement initiatives and capitalise on the results and tools of similar citizen science projects by creating an online European Knowledge Centre with a repository of good practices.