Sophie Laggan is a Research Fellow in Climate Change Communications and activism at the University of the West of England. Through local, regional, national and international projects, she supports people who want to participate in decision making processes about subjects they care about and impact their daily lives.
Her work includes citizen science projects, where the University of West England supports citizens in collecting and analysing data about their environment. The support takes the form of training sessions designed to empower citizens and stakeholders to communicate their messages more effectively to different audiences, particularly those with the most power and influence to implement changes.
Speaking with Sophie Laggan, we discover why and how the University of West England chooses to participate in citizen science initiatives.
How do you define citizen science?
Essentially citizen science is a process of democratising knowledge. The key to this is knowledge exchange so that communities, scientists, and policymakers can learn from one another to shape positive outcomes that account for local needs.
Citizen science is a spectrum of participation. On the one end are citizens collecting data for scientists. In the middle are citizens taking a more active role in data analysis and other parts of the scientific method. And at the other end, citizen-led science, where citizens also shape the research agenda in terms of the questions to ask and the recommendations to give. Different sides of the spectrum give different outcomes. And we need a diversity of engagement methods.
Why is it important?
Policy change typically impacts vulnerable communities the most, so we must listen to them to ensure the transition is just for everyone. Citizen science is one way we can do this.
Change needs to happen at all levels: from the individual to the community, from the urban area to the region, the nation, and the international level. It's the responsibility of scientists to create links between these levels and create spaces to have tough conversations together about our future.
Why is the University of West England interested in citizen science?
Our university prides itself on producing high-quality research relevant to the real world, and that solves current and future challenges. To solve these challenges – an ageing society or climate change – we need all hands on deck.
While universities hold some knowledge, they cannot claim to know everything. And many of the solutions we need already exist locally. For instance, to de-carbonise society and reach zero emissions by 2030, we need to collaborate with citizens and stakeholders. We need to combine our collective knowledge and develop solutions that work for our respective local contexts.
This is why citizen science is so important and why my colleagues and I are interested in citizen science as a model for collective action.
Can you give an example of a citizens science initiative you are doing at the University of West England?
We just finished a two-year EU Horizon 2020 citizen science project called WeCount. Each partner city trained and supported citizens to collect and analyse data on traffic from their window using a sensor called a Telraam. Citizens could – and in some cases did – use this data to raise awareness among their community, recruit more counters and lobby for change. This project happened during the Pandemic, so human connection and political influence were limited.
We are currently working on HOME Co-Lab, funded by UKRI, a national project looking at the presence of airborne microplastics in people's homes. Citizens sample their indoor air and use machine vision to analyse the samples. The data will be used to influence changes in future fibres and materials from some big brands through working with industry partners.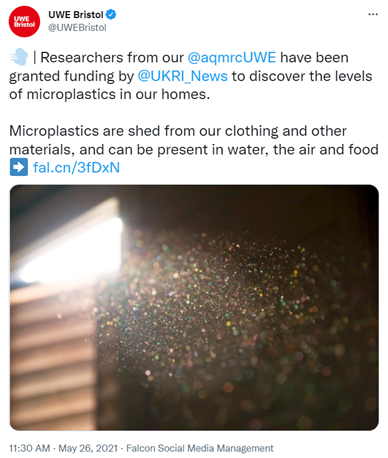 Another project we are working on is about the involvement of young people as co-producers in research to examine their experience of and learn about the climate crisis. We want to create policy recommendations for better Climate Education. Linked to this, we will train young people in climate change communications. We want to empower them to define key messages and calls to action to create meaningful engagement with key decision-makers to influence relevant change.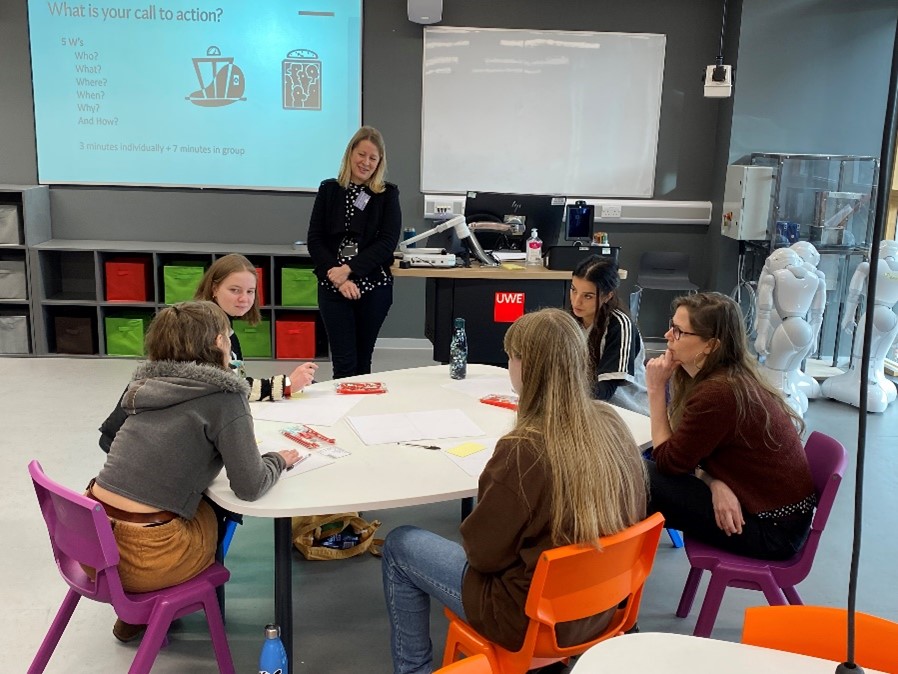 Why did the University of West England decide to join CitiMeasure?
CitiMeasure presents an opportunity to learn from others and share our knowledge – and that of our citizens – to shape the future direction of citizen science. That is why we joined. I also hope to nurture connections that may lead to future projects and the chance to continue the process of knowledge exchange and democratisation.
What are you most looking forward to within CitiMeasure?
I'm quite looking forward to some of the informal chats being arranged by our Working Group – Behaviour Change and Policy – to hear from others and to exchange ideas. This is the closest thing we have to the 'coffee break' moments you get at face-to-face meetings.
And of course, I'm looking forward to contributing to and seeing the final outputs and how they are perceived and used by Eurocities members and the wider community.